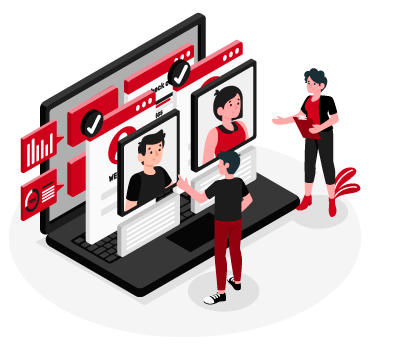 Optimize the the process of hiring candidates
Magicforce offers full-scale, value-driven, reliable, and affordable IT staffing and recruitment services to the IT industry. Our staffing and recruitment services are available on staff Augmentation basis or direct placement basis. 
Optimized Results-driven Staffing Services with Dedicated Support
Our dedicated team of expert associates and managers are committed to bringing you topnotch service, high quality of work, and reliable productivity. Our unmatched personalized service and unique position ensures that you are always our top priority.
We are committed about serving client and candidate key needs
Engage active
and passive talent
Magicforce strives to deliver value with an offer of high-quality, reliable and affordable IT staffing and recruitment solutions. We understand the challenges faced by our clients in the tough and competitive global IT environment. As people and their competencies majorly influence the success of each IT engagement, we offer value-driven and custom IT staffing solutions.